Feedback is the breakfast of champions
Are you looking for an 'extra edge' to take you through a milestone in your career?
It could be:
- A very important presentation.
- An interview that will change your career.
- Developing an important brand new skill.
- Refining a particular leadership skill.
- A mock sales call, interview or negotiation.
- Developing your own coaching skills
Cumara Performance can develop personal skills by focusing 100% on the client goal. We identify knowledge, skills, attitude and experience gaps and devise a plan to address or surpass that gap.
WE SUCCEED: Cumara Performance has a strong track record in helping individuals achieve significant career goals.
Just last year:
- 3 individual clients requiring 'something extra' at interview secured jobs with salaries over 100k.

- One client secured a €25 Million contract: "Because the negotiation conditions were exactly how we had rehearsed them"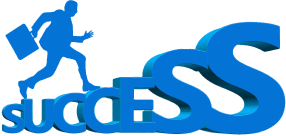 Programmes delivered include:
- Interview skills
- Coaching individuals and teams
- Assertiveness skills
- Networking for Success
- Negotiating for Success
- Influencing for Success
- Communicating for Success
- Personal and Professional Effectiveness
- Resilience and Challenge Management
- Presenting for Success - Leading a Team
- Time Management
- Mindfulness techniques
- Managing Change for Success
- Management skills
- Managing Conflict
- Personal Selling Skills
- Business Writing for Success
Do you have a requirement

for

Personal Success
CONTACT Cumara Performance to see how we can help.
Cumara Performance gives you the skills to succeed in doing a very particular skill or event better than you have ever done before. For people who want to refine particular personal skills – we are the company of choice.
Video role play and reality rehearsals are some of the tools Cumara Performance uses in targeting presentation, interview, negotiation and conflict situations skills.
Interventions are following an initial meeting, and typically consist of 3 coaching and training sessions of 2 hours duration.
Cumara Performance uses one-to-one coaching, mentoring, feed-back and training sessions in a safe, private and professional environment, usually away from the client's workplace. Our clients develop the targeted competency in a 'live way' and end up with a precise action plan that gives them every chance of reaching their goal.
I can't believe it, I used the model and approach that you recommended at my interview and got the job.
Nervous
About

Presentations
Get Cumara Performance's tips on how to overcome them.
Excellence is a lot of small things done well.