Want to Improve Your Performance?
If you are interested in improving your performance
or would like to discuss a specific project call us now on + 353 (0) 86 832 9940 / + 353 (0) 1 406 7860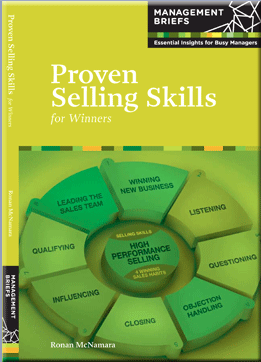 Proven Selling Skills
Proven Selling Skills is a comprehensive book that addresses the specific sales skills necessary for selling success. Regardless of your level of selling experience, it is an excellent reference guide.